Dr. Marianne Cintron
Dyslexia Specialist, Speaker, and Author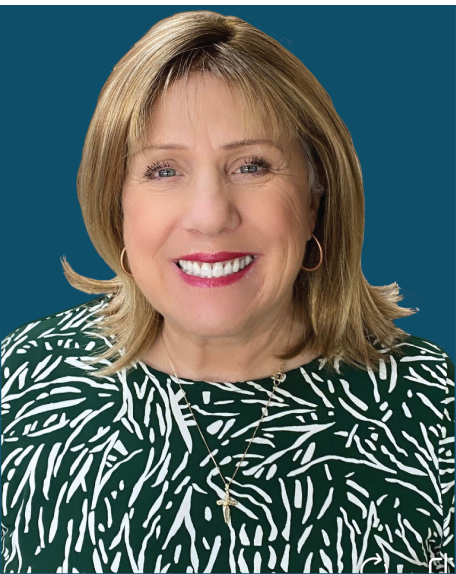 Education is Dr. Cintron's third career, spring boarded from subbing in her children's preschool to being a substitute teacher in a mental health hospital. She never dreamed of earning 5 degrees with a call to expose that "Dyslexia is a Trait of Genius!"
CAREER HIGHLIGHTS
Discovered the link between music and reading and how it eases dyslexia
Wants to unlock the genius mind of the dyslexic child
Created a music app, developed a reading program for dyslexic children
Founded a non-profit learning center in 2018, international speaker, teacher trainer, author.
Podcaster celebrating First Year and 80 episodes
Podcast guest on 11 other platforms
CREDENTIALS
Educator for 21 years and a classroom teacher for 10 years
Doctorate Degree, two credentials and two Masters Degrees
FUN FACTS
Realized the power of what she was doing when a grandfather learned his granddaughter had made 3 – year gains in 6 weeks when no other after programs had helped
Presented the "Music Impact in Reading" in Hawaii at the International Education Conference
Owned a Cold Stone Franchise evidencing her love for students
About Dr. Cintron
Dr. Cintron has been an educator for 21 years and a classroom teacher for 10. She is an author, a public speaker, and is looking for speaking engagements.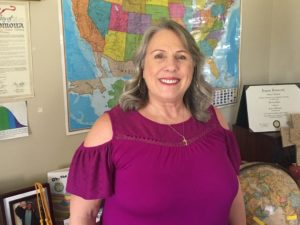 She earned a Doctorate of Education in Leadership and Administration, has a Masters Degree in General Education and a Masters Degree in Special Education. She  has two current California Teaching Credentials for General Education and Mild to Moderate Special Education. She is a Thought Leader for Dyslexia, a Dyslexia Specialist, President of Step By Step Dyslexia Solutions, and an International teacher trainer. She is also an app developer and curriculum writer.
After teaching in several districts, she left the school system to have a greater reach and to help schools learn about teaching dyslexic students. She is currently a board member of the International Dyslexia Association Tri-County Branch, a member of the Pomona Chamber of Commerce. An active member of Upland's Christian Business Partners (CBP) and is the nonprofit sponsored by WIN (Women In Business) in Pasadena, CA. She is the only educator using music with her reading program to effectively help dyslexic students improve in reading at a profound rate. She follows the Orton Gillingham model yet has found a way to use music as well. She is passionate to share this information with parents and educators.
She is the host of Dyslexia Solutions Podcast and invites you to her You Tube Channel.
She is a California Native, and has been married to Will for 31 years and is the mother of Randy, Richard, and Laura. She is active in her church and community in several capacities. She enjoys vacations in Hawaii and Yosemite National Park.
Dyslexia – A Trait of Genius: How to Unlock the Genius Mind of Your Dyslexic Child
Education is Dr. Cintron's third career, springboarded from subbing in her children's preschool to being a substitute teacher in a mental health hospital. She never dreamed of earning 5 degrees with a call to expose that "Dyslexia is a Trait of Genius!"
CAREER HIGHLIGHT
Dr. Cintron discovered the link between music and reading and how it eases dyslexia. Wants to unlock the genius mind of your dyslexic child by helping them read, building their self-esteem, and realizing their full potential. She has created a music app called CDSM – Cintron Dyslexia Solutions with Music, and developed a reading program created with the dyslexic child in mind.
This book takes you through Dr. Cintron's journey to become a Dyslexia Specialist and she outlines the Six Keys to Unlocking Your Dyslexic Child's Genius. G – Discover their Giftedness, E – What Gets your Child Enthusiastic, N- The Neuroscience of the Brain and Reading, I – The Innovation of Dyslexic People like Walt Disney, Leonardo Da Vinci, Stephen Spielberg, Steve Jobs and more, U – The Unique Approach to Teaching Reading, S- the Successes of Present Day Dyslexic Geniuses.
Dyslexia and My Journey to Becoming the Dyslexia Specialist.  Dr. Marianne Cintron