Our Reading Program – Step By Step Reading
OUR UNIQUE SOLUTION: MUSIC AND AN AFFORDABLE ALTERNATIVE THE READING PROGRAM AND THE APP
Give us 6 Weeks to Help your Child Read! We use Music to help Retrain the Brain! Combined with structured literacy, music is having a profound effect on student learning because it's based on the neuroscience of the brain. Dyslexia has a genetic component and it also has a developmental component. Our students have made 1-3 year gains in 6-12 weeks.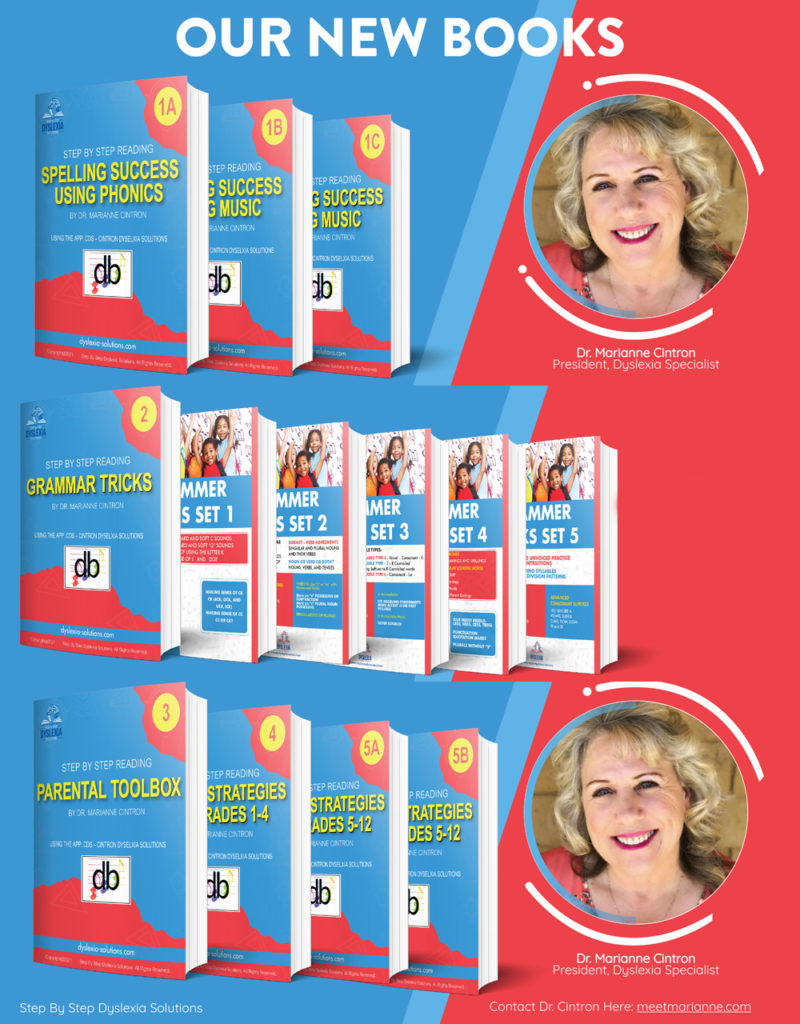 The reading program called Step By Step Reading © follows the Orton Gillingham recommendations;
Explicit teaching that is multi-sensory.
Students do auditory, visual, and kinesthetic activities that teach to the student's strengths while also addressing weaknesses.
How do you learn best?
All students benefit from using a multi-sensory reading program but dyslexic students REQUIRE this! Our experience proved that the program must be taught with fidelity to achieve these unprecedented results. With 4-5 days a week for at least 6 weeks will result in 1-3 year gains in reading vocabulary, fluency, and/or comprehension.
Our nine-step program is structured, systematic, sequential, and cumulative. We see these structures in our daily routines. How much greater to bring these structures to teaching reading!
WE DEVELOPED THE FIRST MUSIC APP called Dunking Dyslexia ™ to help students achieve these significant gains in reading vocabulary, reading fluency and reading comprehension. Classical Music is heard in the left ear, while spelling exercises are heard in the right ear. (Enhancing Lateralization). The app is available on IOS and Android, and is a great tool for any student who needs to raise a B to an A or a C to a B.
A MESSAGE OF HOPE, HOW MUSIC ENHANCES READING FOR DYSLEXIC STUDENTS is available on this website or on Amazon and should be in the hands of every educator and parent of a dyslexic family member. It contains 17 case studies (fantastic, readable stories about students impacted by Dr. Cintron's work), over fifty research sources supporting music with teaching phonics and reading, ways to recognize dyslexia, and information on what you can do to help a dyslexic child.
THE SCIENCE SUPPORTS OUR PROGRAM!
Dr. Roger Sperry won a Nobel Prize in the 1980s on his Split – Brain Theory (1960s) for Seizure patients. This research is valuable when we see students learn at a rapid pace with our program.
TEACHER TRAINING:
Dr. Cintron offers a full one- day training and a two- day training using brain based teaching and learning. She also offers a 3-hour workshop to inform teachers and parents of dyslexia. Dr. Cintron trains ten or more teachers in each class. Administrators, you can sign up your school district, invite several districts to train, or select ten of your teachers to train. LOCATION OF TRAININGS AND TUTORING We are scheduled to train and tutor at the DA Center for the Arts in Pomona, CA.
We will also conduct trainings at Promise Christian University in Covina, CA. Dr. Cintron will also travel to train teachers, at her own expense.
WHO CAN BE TRAINED?
Professionals, college interns, and others with a background in education, psychology, social work, or speech pathology.
LEARNING OUTCOMES:
– You will be able to describe dyslexia to others.
– You will understand what dyslexia feels like and the adverse impact of dyslexia on students.
– You will understand the ways to teach phonological awareness.
– You will be able to recognize dyslexia in the classroom.
– You will learn about the Orton Gillingham Model for teaching dyslexic students and demonstrate your understanding of the structure, and the benefit of being systematic.
– The power of music and how it impacts the brain of a dyslexic student.
– You will learn grammar and phonics rules bringing stability to teaching and learning and processes for fluency.
– You'll learn how to develop excitement in your students, hold their attention, and improve their self – image and self- esteem.
ASSESSMENTS, AN AFFORDABLE ALTERNATIVE
Dr. Cintron offers one FREE 30 – minute consultation.
Dr. Cintron can participate in the costly school Independent Education Evaluator (IEE) process as outlined here or offer an affordable alternative. She has also served as an IEP Advocate. Call her for details.
A Severe Discrepancy Model example:
Firstly:
– Any Cognitive Score: Standard Score 110
– Any Achievement Score: Standard Score 75
Discrepancy: =35 Points
Secondly:
– Any Processing Score under 85 (Visual, Auditory, Attention, Sensory – Motor, and now Phonological)
STUDENT ELIGIBILITY:
SCHOLARSHIP PROGRAM:
Dr. Cintron will pretest all students to see if they meet eligibility requirements for the scholarship programs. Please send your child's information if interested. Once sponsorships are received, you will be contacted. Email her in this website.
PAYING PRIVATELY:
We don't' want to turn away families who wish to pay privately. We are here for you. Dr. Cintron may tutor your child herself if time permits or assign your child to a trained tutor. Students are taught 1:1 for 2-5 days a week. Call for more information.
TEACHER/TUTOR QUALIFICATIONS:
If you are interested in being trained, please contact Dr. Cintron to be added to the list. You should have a background in education, social work, psychology, or speech, or occupational therapy. You can choose 1 or 2 days training. Certification is earned after the 2-Day training is completed. You will be able to train your own tutors and still order our curriculum. Call for details.
THREE WAYS YOU MAY BE TRAINED:
SCHOLARSHIPS (you must email us to get your name on the list). PAY PRIVATELY (You must still find 9 other teachers to train with you). Or call for
options.
PARENT SPONSORS
Parents who need help for their children may want to sponsor your training. We still need 10 teachers to train.
OTHER WAYS TO HELP:
There are several ways you may be able to help:
– Invite Dr. Cintron to speak at your service organization
– Sponsor Step By Step Dyslexia Solutions as your Nonprofit for the Year.
– Consider being on our board.
– Spread the word to parents, teachers, and administrators and businesses that we are here to help!