Meet Dr. Marianne Cintron and Learn Why
"EVERY CHILD HAS THE RIGHT TO READ"
We offer Three Package Options:
DO IT YOURSELF
Includes my 6 training videos and digital files for you to download.
DONE WITH YOU
Three hours of consultation with Dr. Cintron broken in 30-minute segments as you desire.
DONE FOR YOU
Give yourself a break. We will tutor your child on Zoom for one hour 2-3 days a week.
Includes the 2-3 hour dyslexia assessment and 30 private 1:1 tutoring sessions.
Contact Dr. Cintron for pricing for your specific situation.
Also, consider receiving a free copy of Dr. Cintron's webinar where she demonstrates her 9-Step reading program. After viewing, you will receive a FREE voucher for one hour consultation!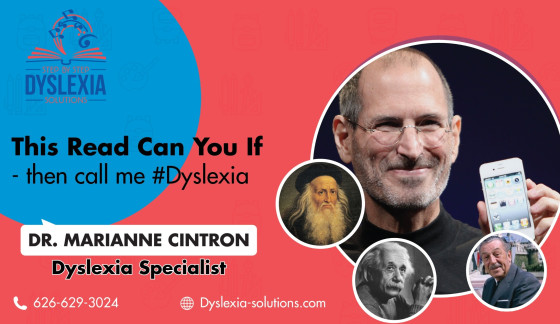 Dyslexia - How to Unlock The Genius Mind of Your Dyslexic Child
Is your child dyslexic and you see Genius Traits that are hidden? This is for you! This is a GREAT event as we discuss How to Unlock your Child's Genius.
I discovered a link between music and reading and how it eases the brain to learn to read. I believe struggling readers can learn to read in six weeks.
I designed a music app and reading program that helps struggling readers, whether called dyslexic or not. This FREE webinar will take you through the nine steps of my reading program, beginning with a free download of my music app Dunking Dyslexia and my One Sheet on my Website.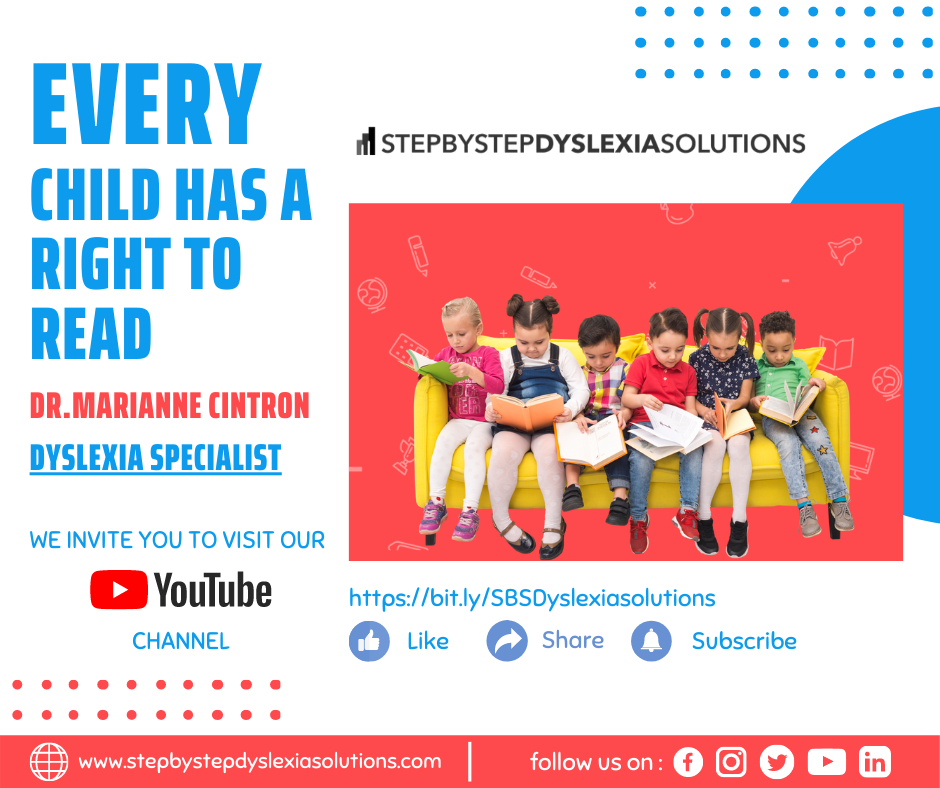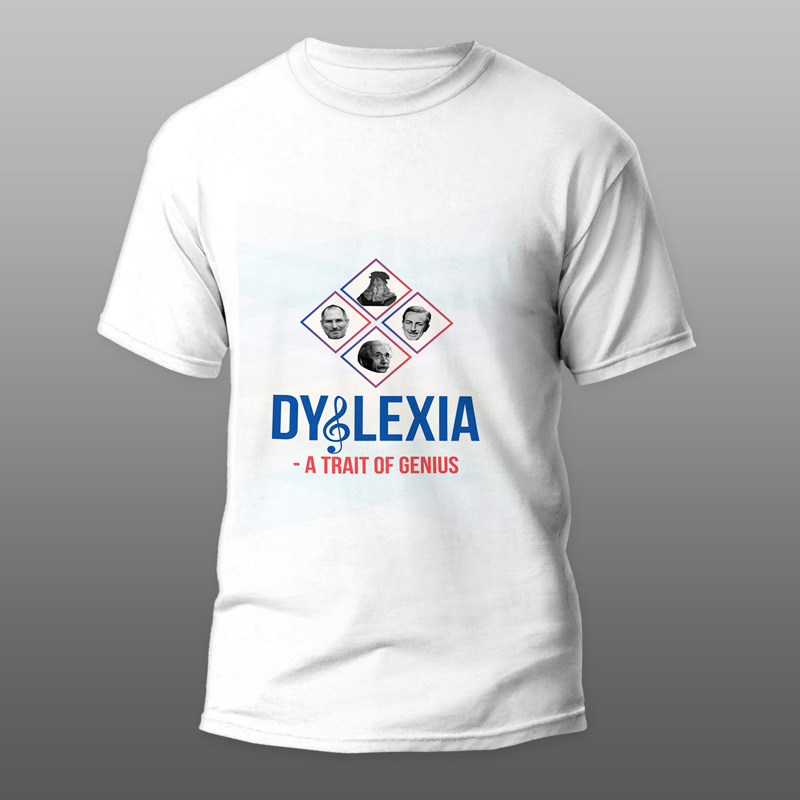 We have a T-shirt with the Design  "DYSLEXIA - A TRAIT OF GENIUS!"
Minimum purchase of 10 t-shirts - $25 each. Please email for special orders!
Order Now!
Our reading program Step By Step Reading Program has a new look. We removed the doughnuts and put the d and b over musical notes. We are very excited with our new look and new vision to reach out to Parents!
We want to bring peace to your home by helping your dyslexic child read. We want to build their self-esteem, unlock their genius mind, and help them realize their full potential!
It's $1997 for 6 Training Videos, all Digital Files for Curriculum, Free App Download/WebApp.
The entire Kit can be ordered for an additional $497 which includes manipulatives.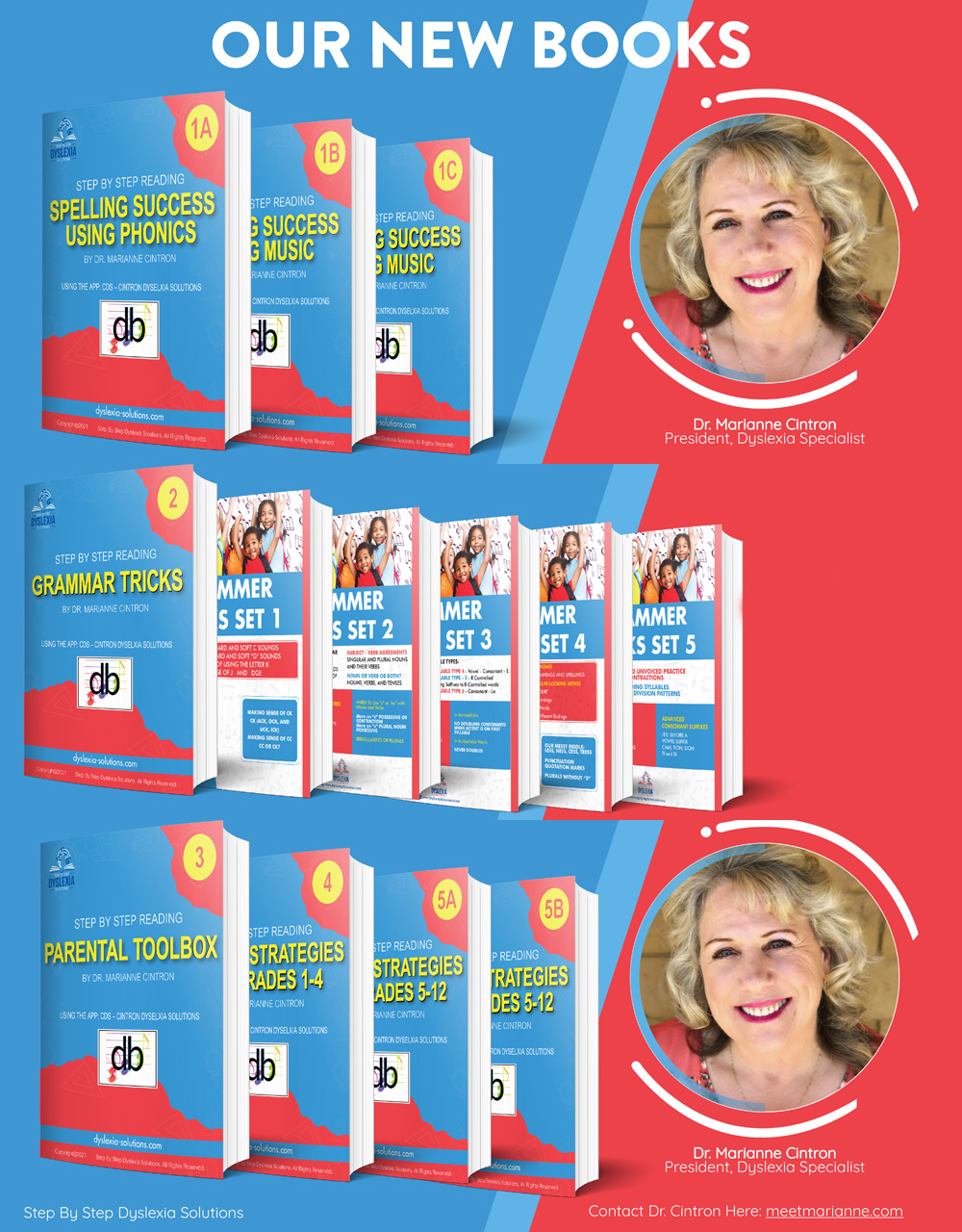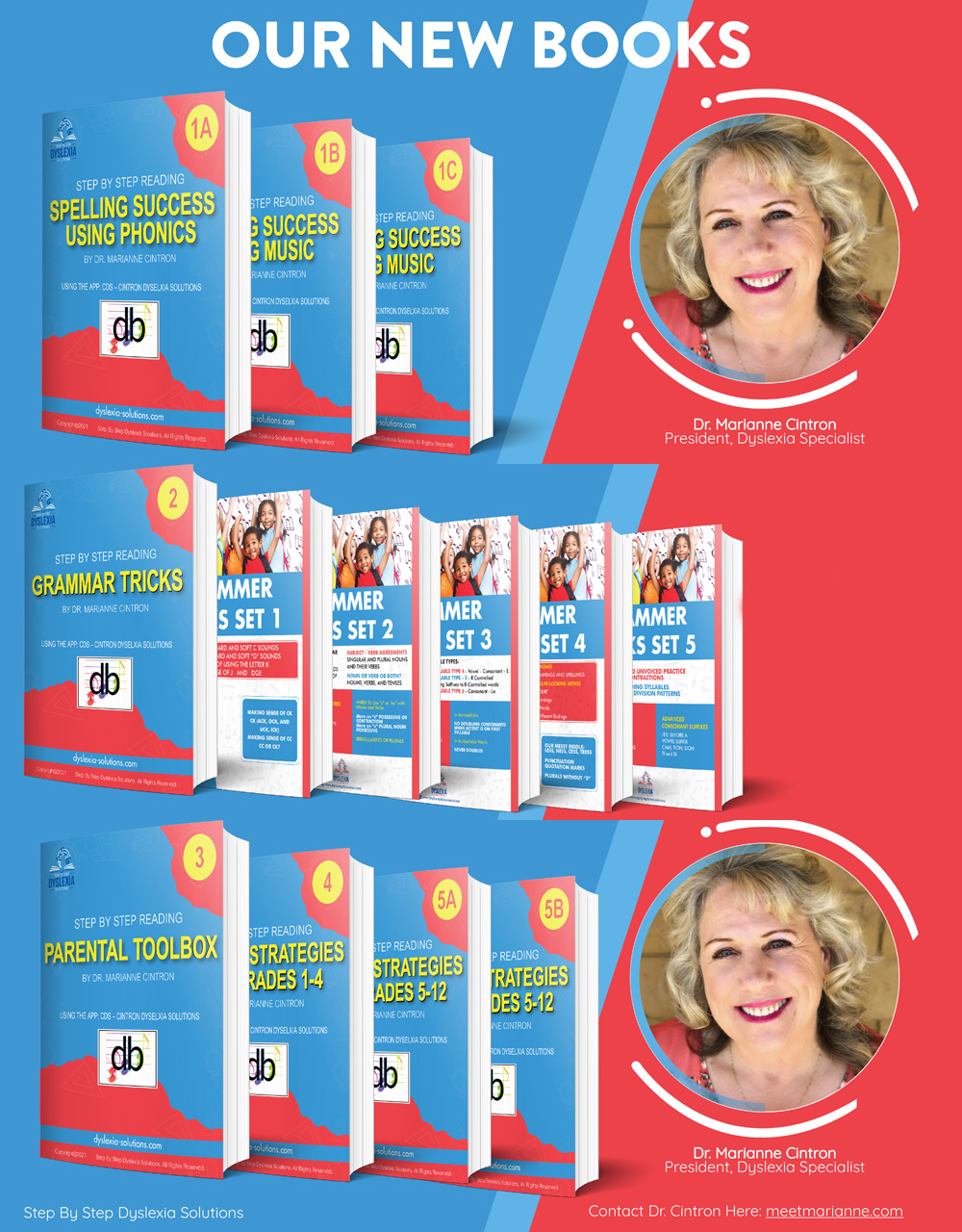 READING PROGRAM called Step By Step Reading © follows the Orton Gillingham model; Explicit teaching that is multisensory. Students do auditory, visual, and kinesthetic activities that teach to the student's strengths while also addressing weaknesses. How do you learn best? All students benefit from using a multisensory reading program but dyslexic students REQURE this! Our experience proved that the program must be taught with fidelity to achieve these unprecedented results. With 4-5 days a week for at least 6 weeks will result in 1-3 year gains in reading vocabulary, fluency, and/or comprehension.
Our nine-step program is structured, systematic, sequential, and cumulative.  We see these structures in our daily routines. How much greater to bring these structures to teaching reading!
Cintron Dyslexia Solutions with Music provides parents an alternative to helping your child bring a B to an A…that is, if your child knows phonics. If, not, this app is intended to be used with Dr. Cintron's Step By Step Reading Program ©.
And if you would like a voucher to receive the Spelling Exercises so you can check your child's work, email Dr. Cintron here with purchase verification. She will send you the spelling exercises in a digital file!


Combined with structured literacy, music is having a profound effect on student learning because it's based on the neuroscience of the brain. Dyslexia has a genetic component and it also has a developmental component. Our students have made 1-3 year gains in 6-12 weeks.
Screening / Assessing for Dyslexia
Assessing for Dyslexia is huge now. But did you know your child can be screened and you can save a lot of money with a Dyslexia Screening by Dr. Marianne Cintron?
Why get your child screened?
You can take the assessment to your school and get them to take you seriously.
You can have peace of mind if your child does or does not have dyslexia and determine next steps to provide intervention. We also tutor dyslexic children.
You can get yourself assessed if you are an adult, and have the peace of mind knowing for sure after all these years. You may be able to secure a job more appropriate for you. You may also want tutoring or the opportunity to help yourself learn to read. Ask us how!
Learn More…
AN EFFICIENT AND AFFORDABLE ALTERNATIVE
Dr. Cintron will participate as a costly school Independent Education Evaluator (IEE) process as outlined here or offer an affordable alternative. She has served as an IEP Advocate. Call her for details.
STUDENT ELIGIBILITY
SCHOLARSHIP PROGRAM
Dr. Cintron will pretest all students to see if they meet eligibility requirements for the scholarship programs. Please send your child's information if interested. Once sponsorships are received, you will be contacted. Email her on this website.
PAYING PRIVATELY
We don't want to turn away families who wish to pay privately. We are here for you. Dr. Cintron may tutor your child herself if time permits or assign your child to a trained tutor. Students are taught 1:1 for 2-5 days a week. Call for more information.
Online Tutoring
For students with or without IEPs, this is your affordable alternative.
Private Pay or sign up for scholarships.
Online tutoring for dyslexia is available 2-5 hours a week (one hour a day).
Please call for details.
TEACHER ONLINE TRAINING
One -Day Training – Dyslexia Dismantled
We have a unique Orton Gillingham Reading Program called Step By Step Reading (C)
and a Unique Use of Music  in our App called Dunking Dyslexia (TM)  
AN AFFORDABLE ALTERNATIVE TO WHAT'S OFFERED IN SCHOOLS AND ELSEWHERE
Give us 6 Weeks to Help your Child Read!
Combined with structured literacy, music is having a profound effect on student learning because it's based on the neuroscience of the brain. Dyslexia has a genetic component and it also has a developmental component. Our students have made 1-3 year gains in 6-12 weeks.
Schedule a FREE Consultation