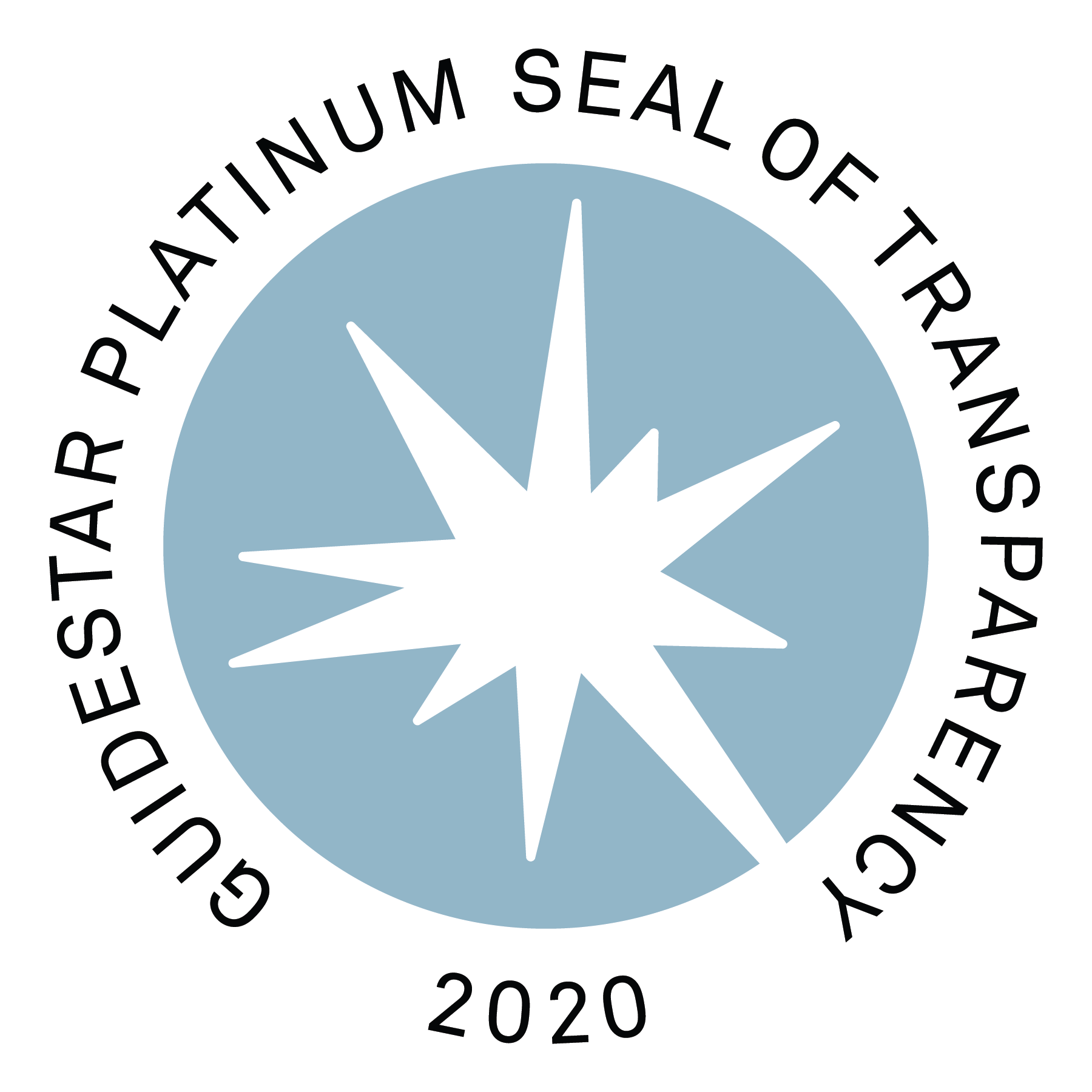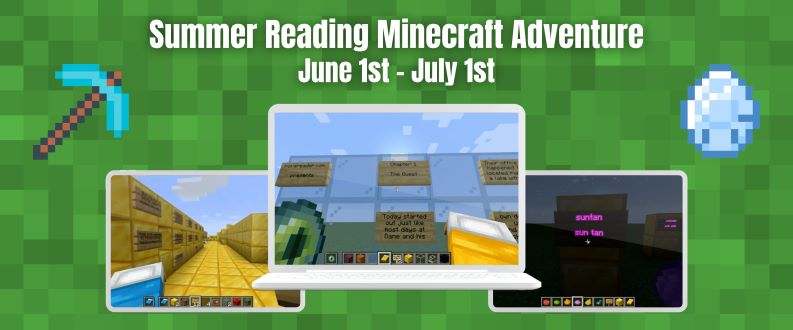 Online Program Begins June 1 – July 1
Unlock your Child's Genius!
I believe dyslexic children can learn to read in 6 weeks.
I developed a music app and reading program that really works.
I turn your home from a battlefield into a playground so that your children can thrive.
FREE Download! SAVE and PRINT!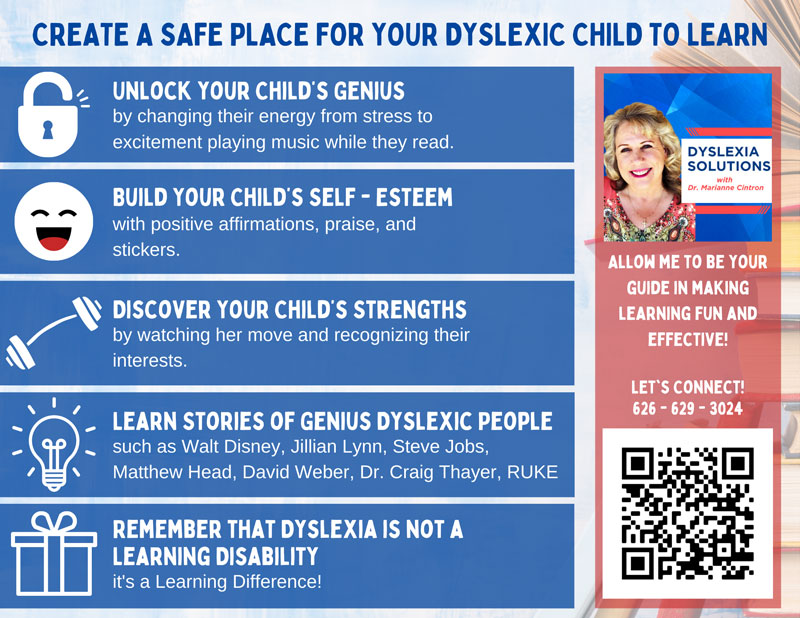 Assessing for Dyslexia is huge now. But did you know your child can be screened and you can save a lot of money with a Dyslexia Screening by Dr. Marianne Cintron?
Why get your child screened?
You can take the assessment to your school and get them to take you seriously.
You can have peace of mind if your child does or does not have dyslexia and determine next steps to provide intervention. We also tutor dyslexic children.
You can get yourself assessed if you are an adult, and have the peace of mind knowing for sure after all these years. You may be able to secure a job more appropriate for you. You may also want tutoring or the opportunity to help yourself learn to read. Ask us how!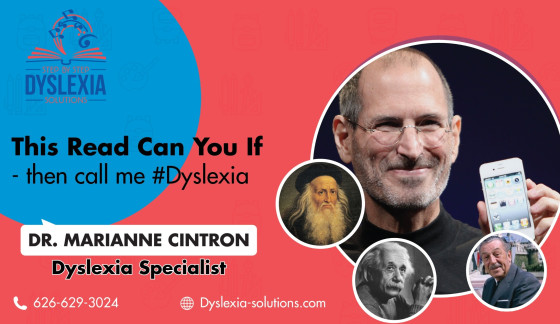 Dyslexia - How to Unlock The Genius Mind of Your Dyslexic Child
Is your child dyslexic and you see Genius Traits that are hidden? This is for you! This is a GREAT event as we discuss How to Unlock your Child's Genius.
I discovered a link between music and reading and how it eases the brain to learn to read. I believe struggling readers can learn to read in six weeks.
I designed a music app and reading program that helps struggling readers, whether called dyslexic or not. This FREE webinar will take you through the nine steps of my reading program, beginning with a free download of my music app Dunking Dyslexia and my One Sheet on my Website.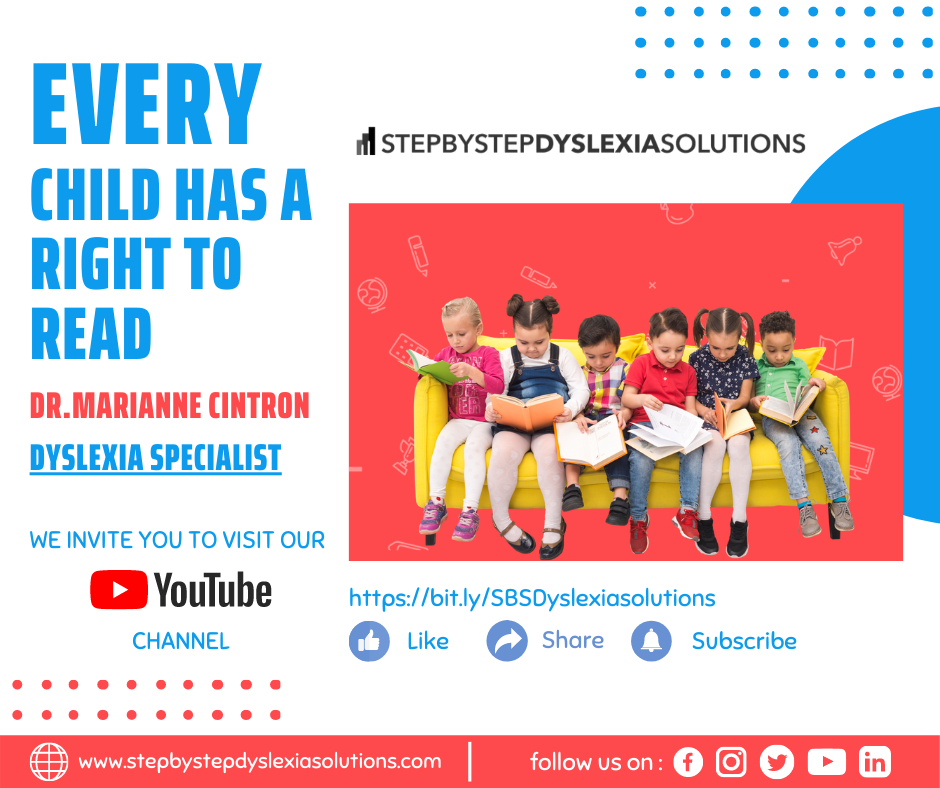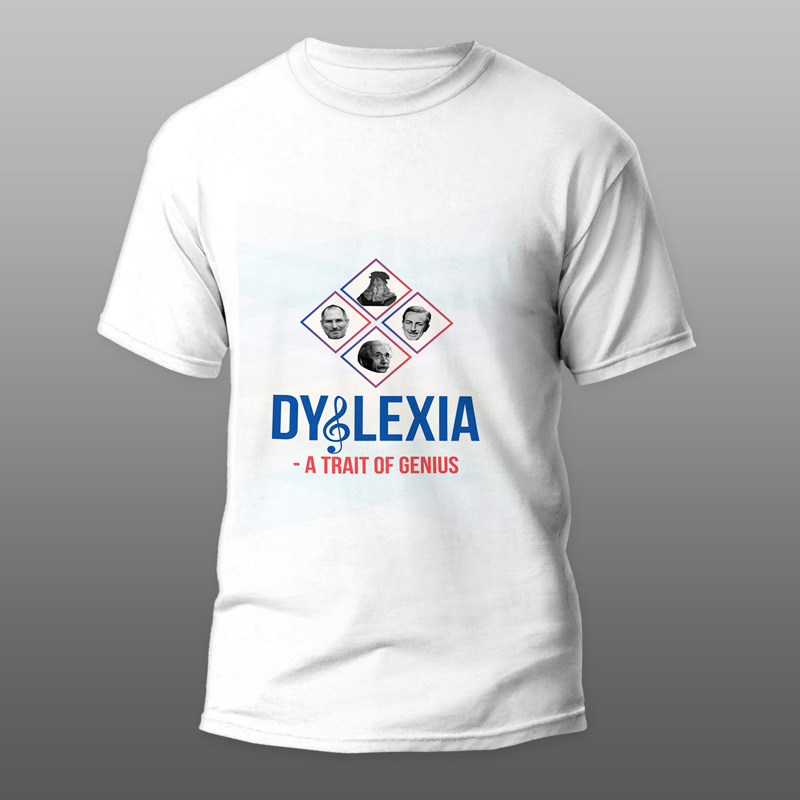 We have a T-shirt with the Design  "DYSLEXIA - A TRAIT OF GENIUS!"
Minimum purchase of 10 t-shirts - $25 each. Please email for special orders!
Meet Dr. Marianne Cintron and Learn Why
"EVERY CHILD HAS THE RIGHT TO READ"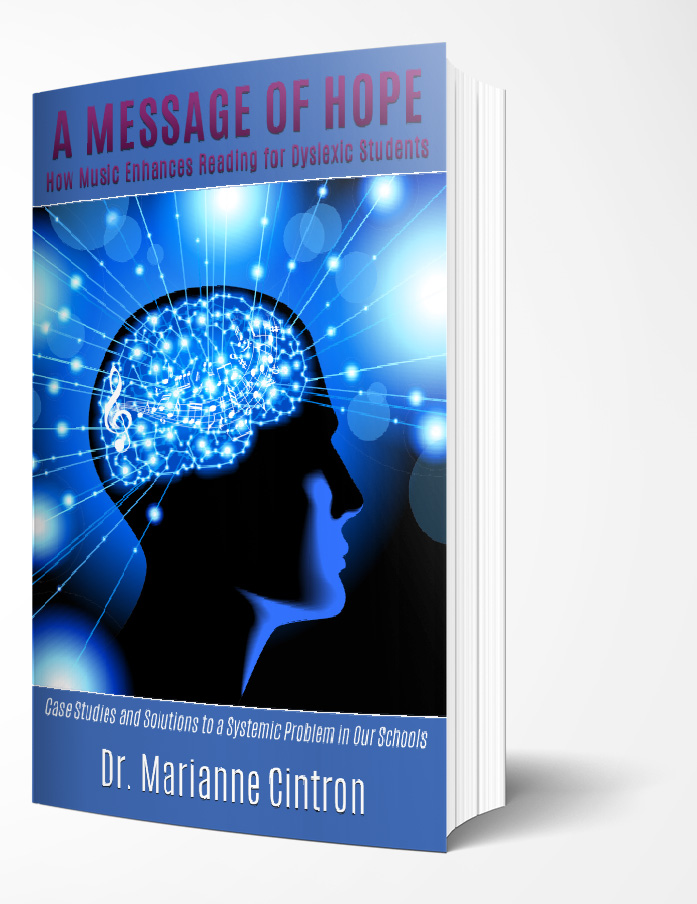 Attn Service Groups!
Schedule a Speaking Engagement for Dr. Cintron to learn why…
Every Service Group should purchase the Book A Message of Hope, How Music Enhances Reading for Dyslexic Students for your school district's teachers!
Combined with structured literacy, music is having a profound effect on student learning because it's based on the neuroscience of the brain. Dyslexia has a genetic component and it also has a developmental component. Our students have made 1-3 year gains in 6-12 weeks.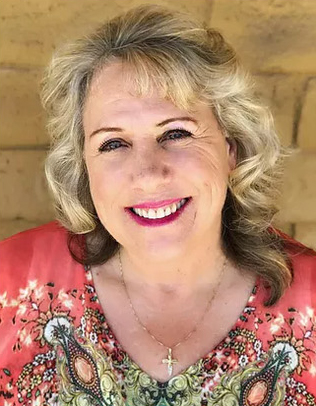 About Dr. Cintron: She holds a Doctorate of Education in Leadership and Administration, a Masters in General Education and one in Special Education, and has two California Teaching Credentials. She is a Dyslexia Specialist, President of Step By Step Dyslexia Solutions, and a National Teacher Trainer. She has over 22 years of experience in Education, ten years as a Classroom Teacher, is an Author, App Developer, Curriculum Writer, and Speaker.
Schedule a FREE Consultation