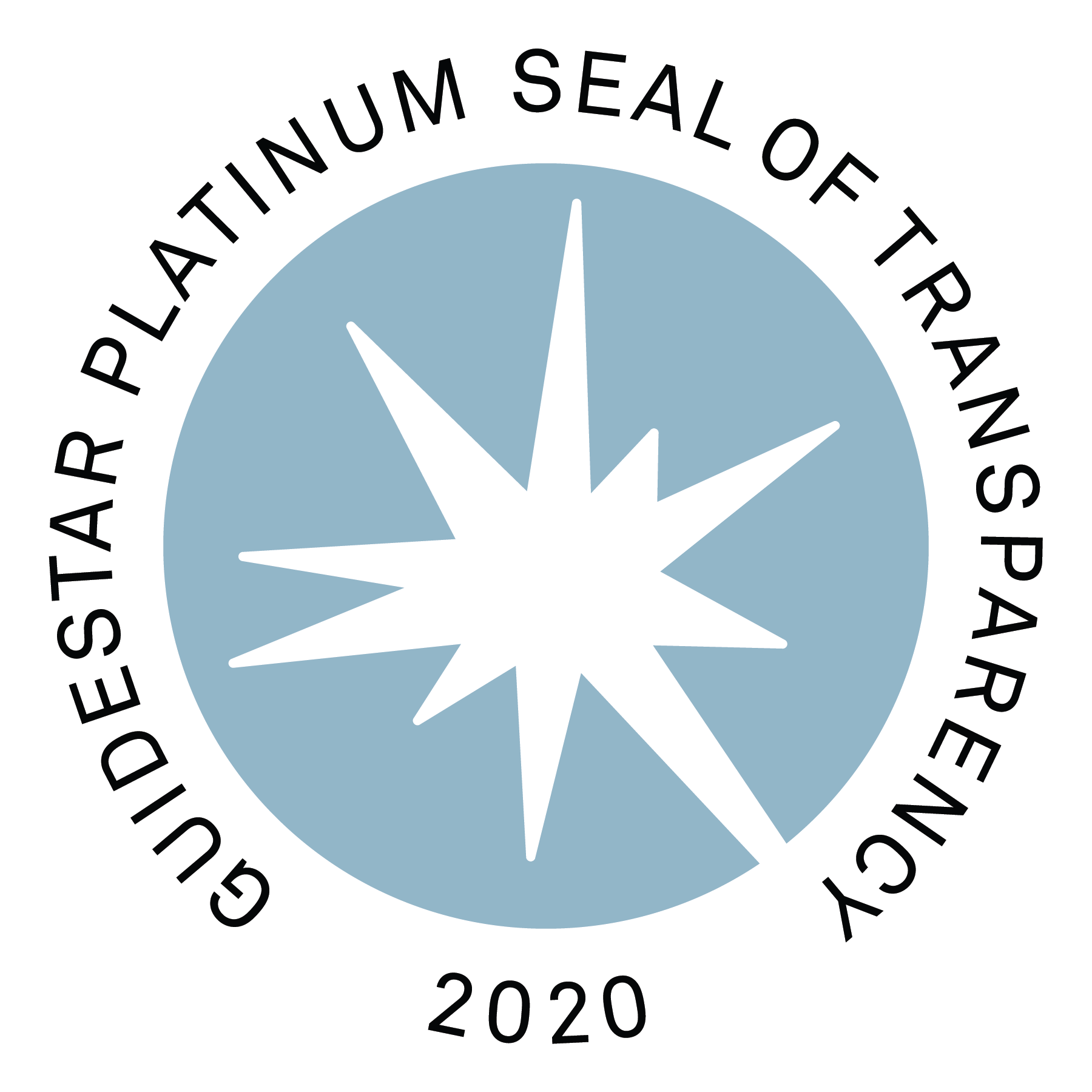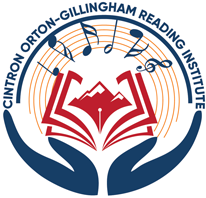 NOW OPEN!
CINTRON ORTON-GILLINGHAM READING INSTITUTE!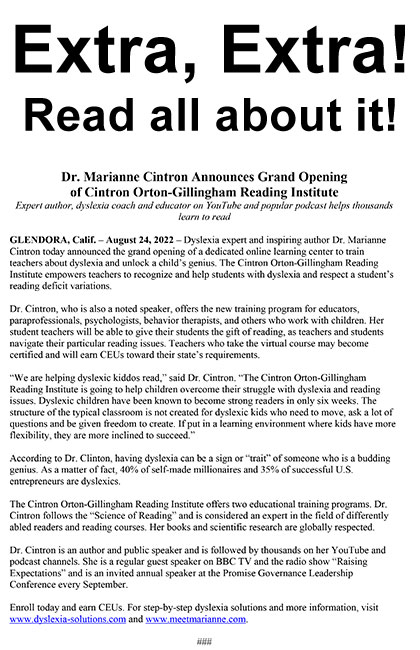 TEACHING DYSLEXIC CHILDREN?
Affordable Training with Certification Now!
Using The Science of Reading
Virtual Training with Dr. Marianne Cintron
Help Dyslexic People WIN!
Is Your Home a Battlefield because your child struggles with reading? We bring peace to your home by helping your dyslexic child read. Learning to read opens a world of opportunity for kids.
Three Results: Build Self-Esteem, Unlock the Genius Mind and Realize Potential!
We combine Music with the Science of Reading.
Teaching a dyslexic child to read can save keep him from dropping out of high school, entering gangs or a life of crime, keep him out of jail, and even save his life!
Now is a Critical Time! Many kids are falling behind fast. Dr. Cintron has 8 Training Videos in her Level I Reading Program. She equips you to begin tutoring kids immediately!
The Cintron Orton – Gillingham Reading Institute © offers CEUs and Certification!  Contact her today!
When you are trained in my reading program, do you pretest your student?
You need a starting point or baseline so that you can measure the child's progress. I can help you with that too.
Learn about my assessments here:
Unlock your Child's Genius!
I believe dyslexic children  can learn to read in 6 weeks.
I developed a music app and reading program that really work.
I turn your home from a battlefield into a playground
so that your children can thrive.
FREE Download! SAVE and PRINT!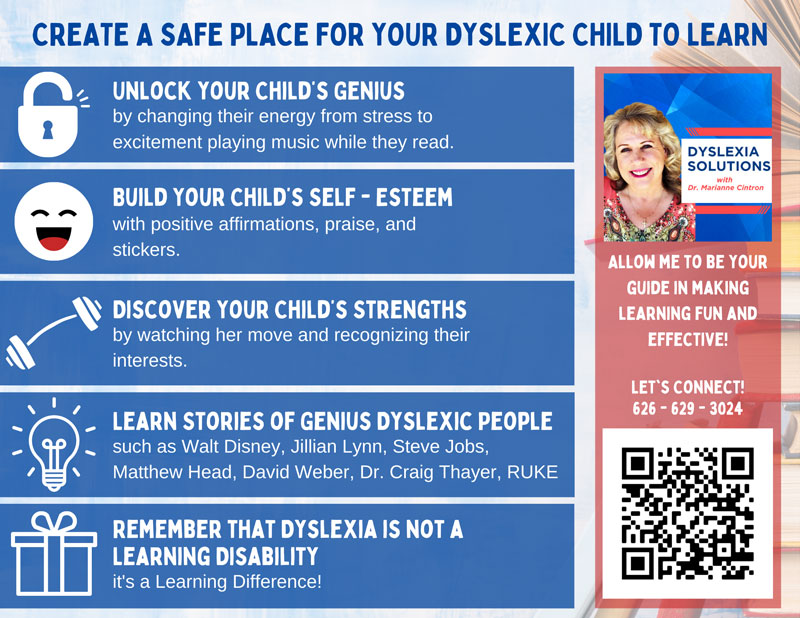 Did you know your child can be screened and you can save a lot of money with a Dyslexia Screening by Dr. Marianne Cintron?
Why get your child screened?
You can take the assessment to your school and get them to take you seriously.

You can have peace of mind if your child does or does not have dyslexia and determine next steps to provide intervention. We also tutor dyslexic children.

You can get yourself assessed if you are an adult and have the peace of mind knowing for sure after all these years. You may be able to secure a job more appropriate for you. You may also want tutoring or the opportunity to help yourself learn to read. Ask us how.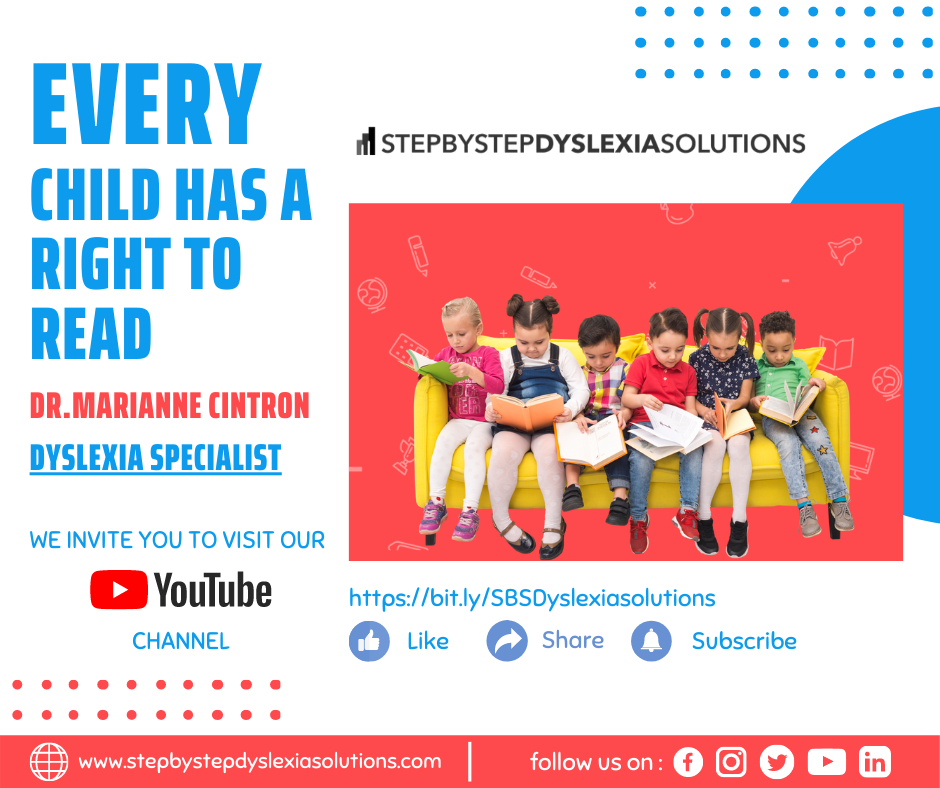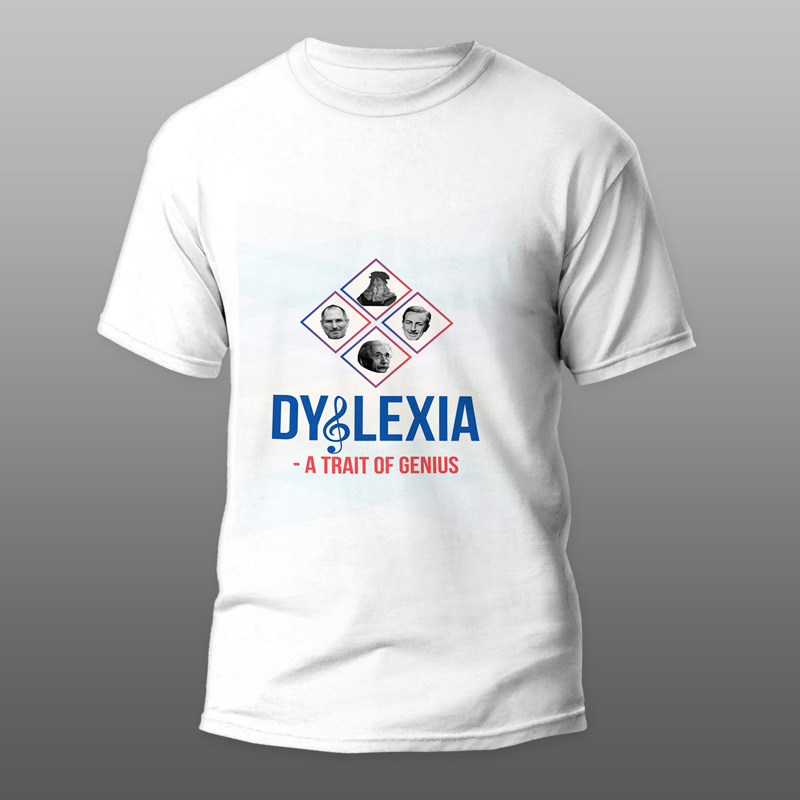 We have a T-shirt with the Design  "DYSLEXIA - A TRAIT OF GENIUS!"
Minimum purchase of 10 t-shirts - $25 each. Please email for special orders!
Meet Dr. Marianne Cintron and Learn Why
"EVERY CHILD HAS THE RIGHT TO READ"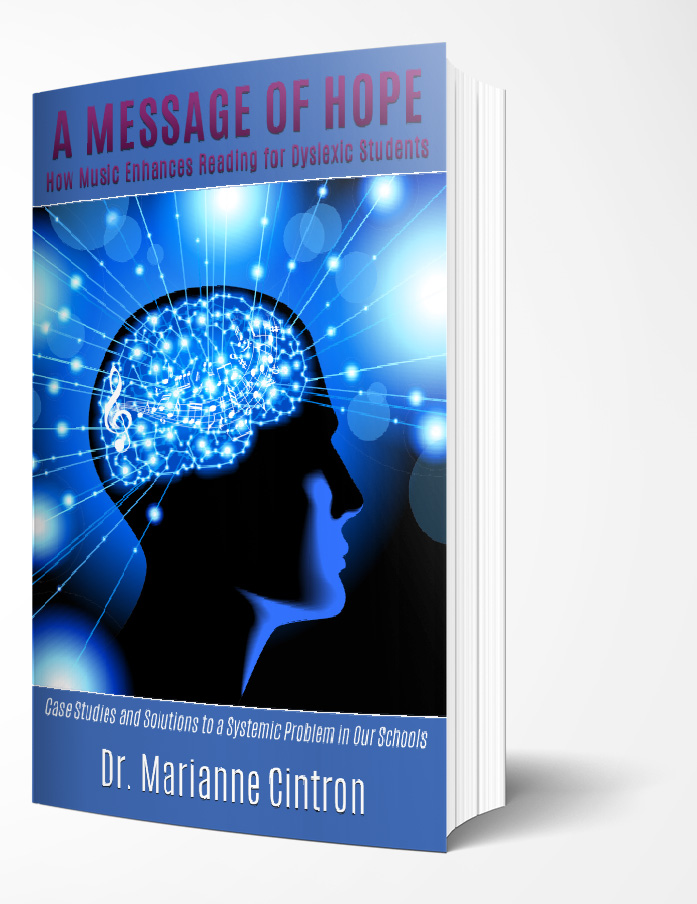 Attn PTAs – Buy This Book for a School District to Let Them Know About Dyslexia and How Music Impacts the Brain.
Schedule a Speaking Engagement for Dr. Cintron to learn why…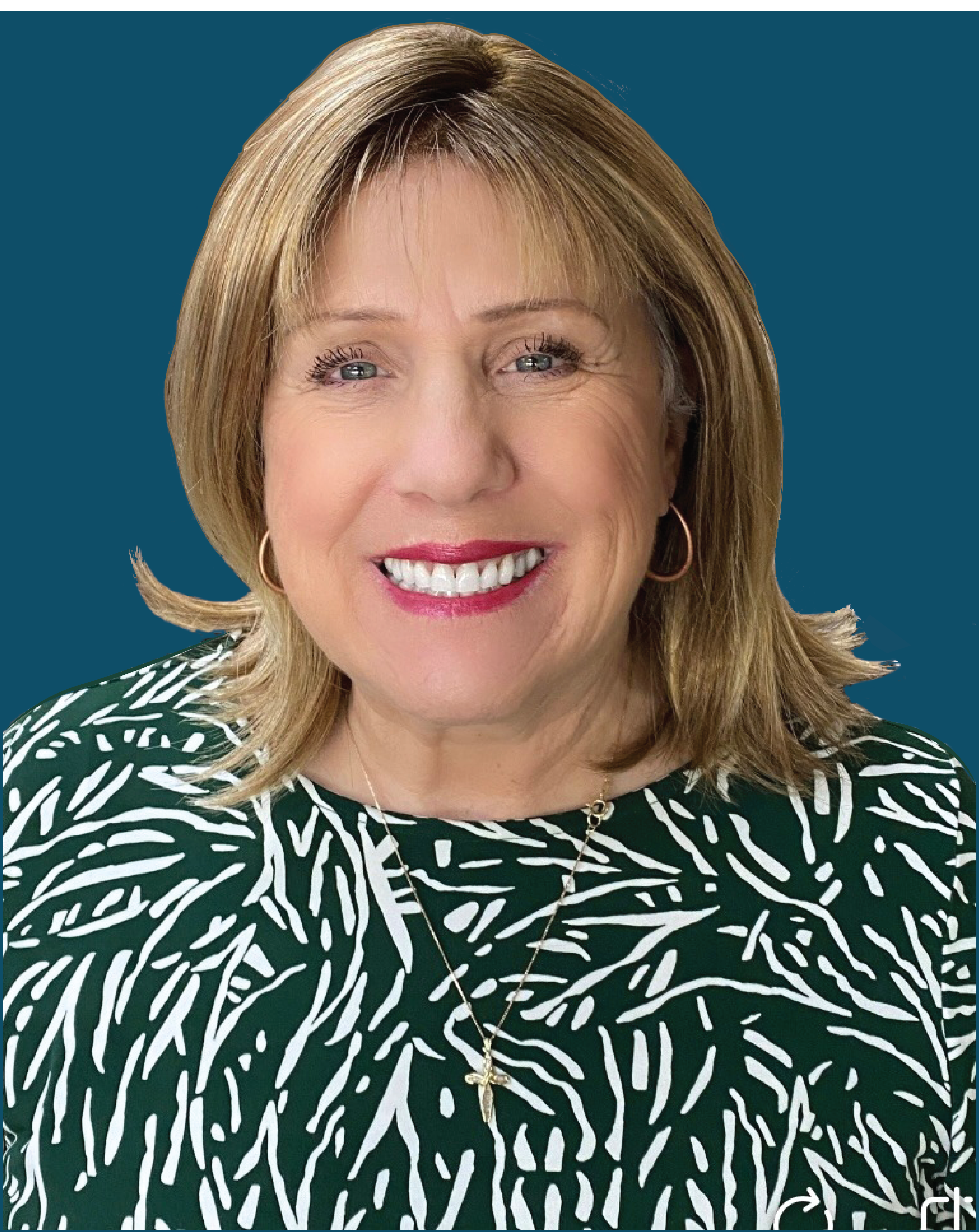 About Dr. Cintron: She holds a Doctorate of Education in Leadership and Administration, a Masters in General Education and one in Special Education, and has two California Teaching Credentials. She is a Dyslexia Specialist, President of Step By Step Dyslexia Solutions, and a National Teacher Trainer. She has over 25 years of experience in Education, ten years as a Classroom Teacher, is an Author, App Developer, Curriculum Writer, and Speaker.
Schedule a FREE Consultation