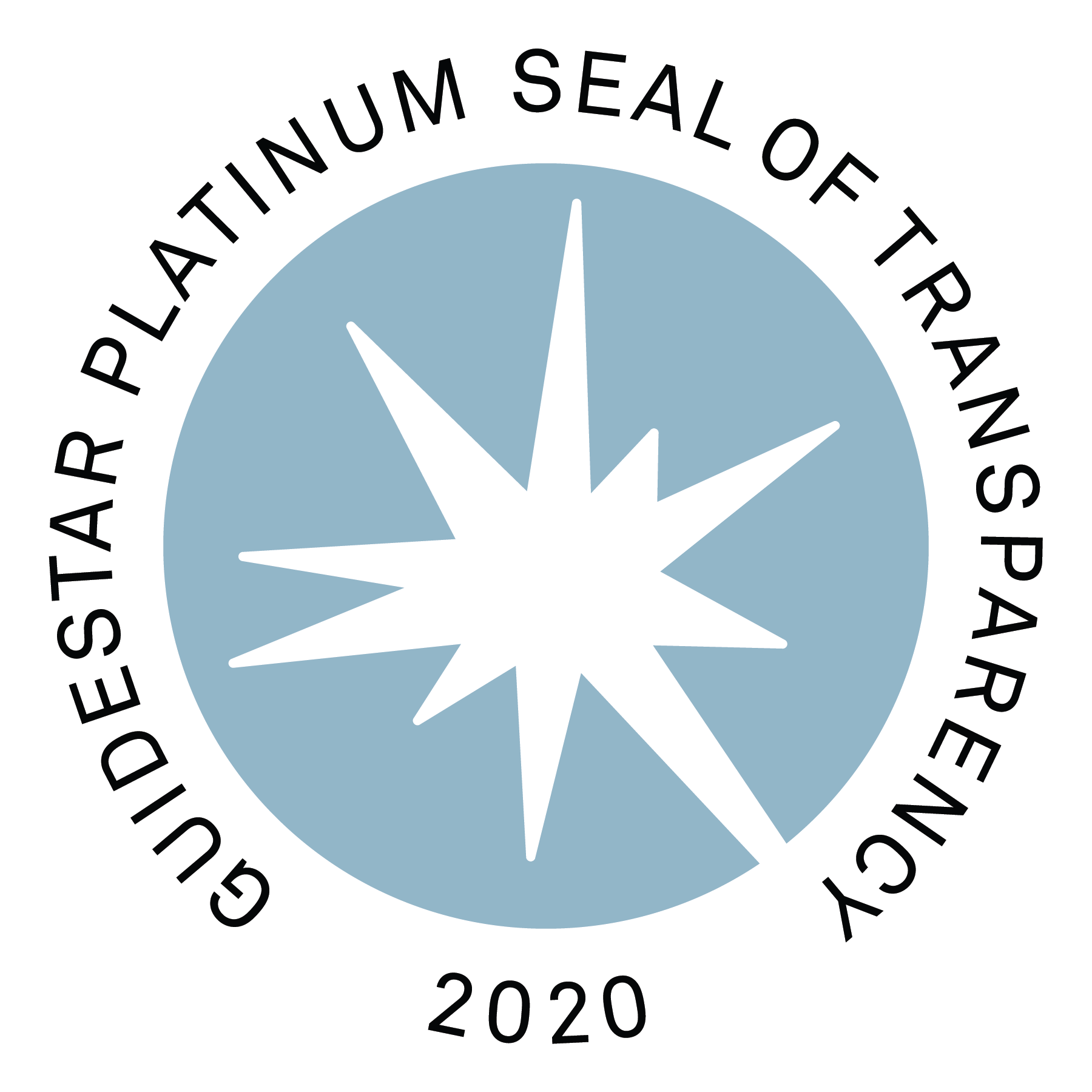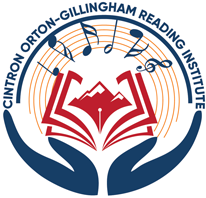 20-20 Affiliate Program
Partner with Us to Help  20,000 Teachers and 300,000 students!
Shop now for packages or individual items!
Affiliates Will Earn 20% Commissions on Referral Orders.
Your Referrals Will Receive a 20% Discount on Their Orders.
Need OG Training? ONLY $39.99
  View a Sample Training Video for Level I and Level II Below
SPECIAL SUPPORT THROUGH THE SCHOOL YEAR
BE TRAINED TO WORK WITH DYSLEXIC STUDENTS
We want to Train 20,000 Teachers and Help 300,000 Dyslexic Students!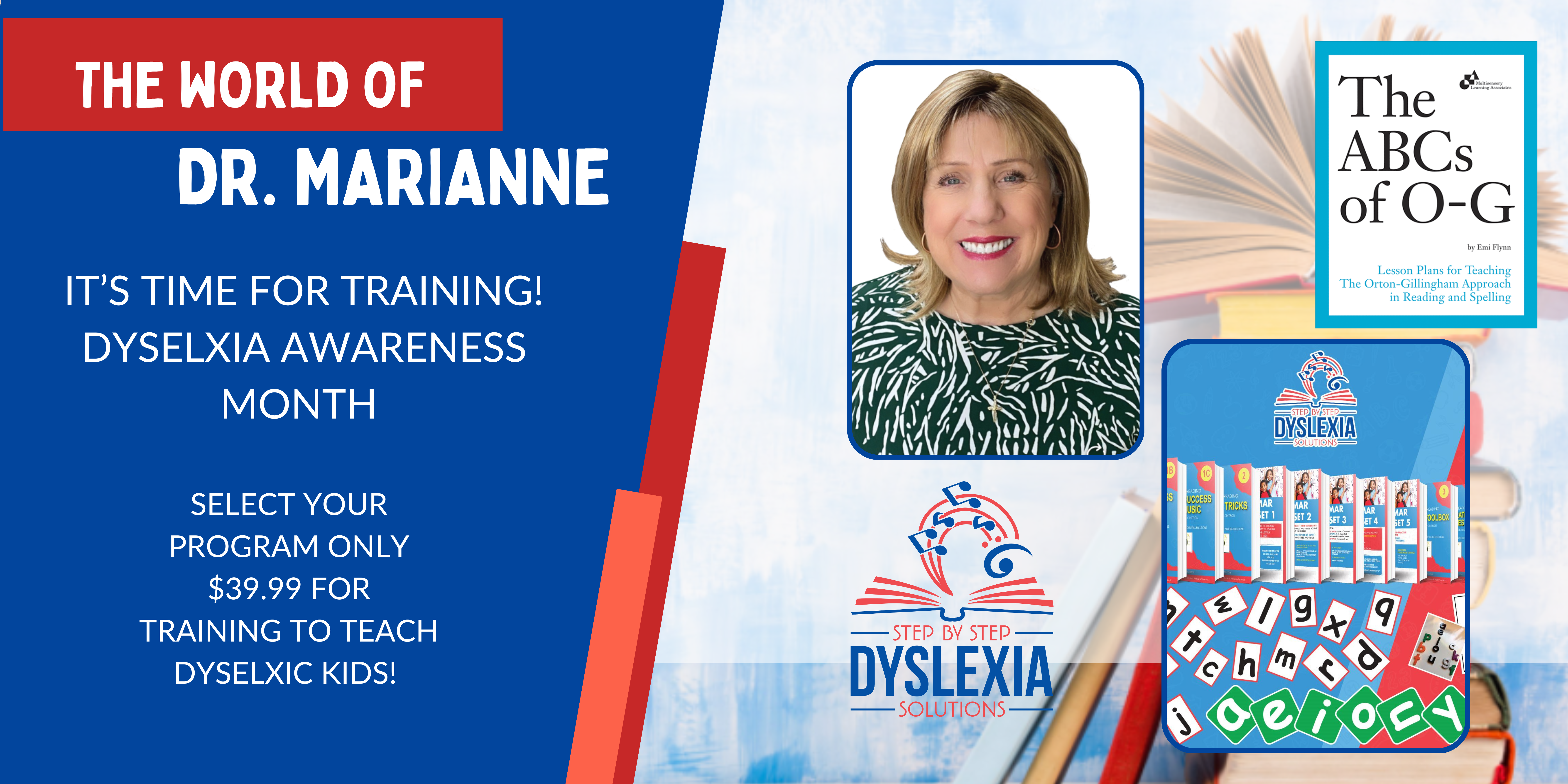 Training to Teach Dyslexic Children only $39.99!
Preview a Training Video for Level I and Level II Here. Click on Text.
Learn about the  X39 Patch
Reactivate Your Stem Cells Allowing Your Body to Heal Itself!
Help Students with Autism, ADHD, Anxiety, Stress, and Concentration.
Have kids in sports?
The X39 was developed for our
Olympians and Navy Seals 20 years ago with proven success!
Do you know someone who has depression or even PTSD?
Parents, this is truly age reversal! Need energy, stamina, mental clarity? These were benefits I experienced!
Less pain, deeper sleep….the list goes on and on!
The X39 patch by Lightwave stimulates copper peptides in our body which stimulate our own stem cell activity!
Would you join me in getting a healthier happier you and your child?
If you need another source of income, this is a great way to share health and earn money! I'll show you how.
Need Training to Assess Kids for Dyslexia?
Now is the Time! Don't Hesitate!
How Do I Become an Assessor For Dyslexia?
Whose Job is it to Assess Kids for Dyslexia so That They Receive the Intervention They Need?
Schools are not assessing kids as they should. School psychologists are overwhelmed and schools are referring families to the doctors. Doctors refer families back to schools.
Students Need to be prioritized to receive Tier 3 Intervention and accommodations in school.
Only $375 per training.
Fundraising to Awaken the Brilliant Minds of Dyslexic Children
Want to join us in making a difference?
** Join Us in Empowering Dyslexic Youth: Ignite the Spark of Learning! **
We invite you to be a part of something truly transformative for our community and its future. Our nonprofit is on a mission to make a difference in the lives of dyslexic students right here in the USA, and we need your help to reach even greater heights.
** Our Purpose **
With your generous tax-deductible contribution, we'll be able to extend our impact to more Americans than ever before. Our goal is to raise awareness and understanding about dyslexia across a broader spectrum around the globe. By reaching out to those who might not yet be familiar with dyslexia, as well as those who support dyslexic individuals, and adults themselves who face these challenges, we're creating a united front of support.
Science of Reading Course I – Dr. Marianne's Step By Step Reading Program with her app CDSM – $799 for a limited time only
30-Day Satisfaction Guaranteed or Your Tuition ($300) will Be Refunded!
Science of Reading Course II – Dr. Cintron's Deeper Dive Into Orton Gillingham $497 for a limited time only
30-Day Satisfaction Guaranteed or Your Tuition ($300) will Be Refunded!
Dyslexia A Trait of Genius! It's Time to Invest in Your Training and Unlock the Genius Mind of Your Dyslexic Child with Dr. Marianne Cintron!
Get Certified and Earn CEUs
Please Do It Now! If Not Now, When?
To receive this special offer of $797 for a limited time only and see all that is included, join my email list here:
https://cintrondyslexiahelp.com/
THE APP IS NOW FREE! PLEASE GIVE US AN AMAZING REVIEW!
PLEASE REVIEW OUR FREE RESOURCES AND HELP OTHERS LEARN ABOUT US!
Enjoying Dr. Marianne's FREE teachings?
Pay it forward and help others, Kids and Adults can learn to read with these teachings!
Partner with us to tackle our reading crisis.
FREE CDSM APP – TRY IT NOW UNDER SERVICES!
TRY PLAYING MUSIC IN YOUR LEFT EAR FROM OUR APP – LISTEN TO THE A-Z VIDEOS ON YOUTUBE. SEE HOW YOUR UNDERSTANDING OF PHONEMIC AWARENESS IMPROVES!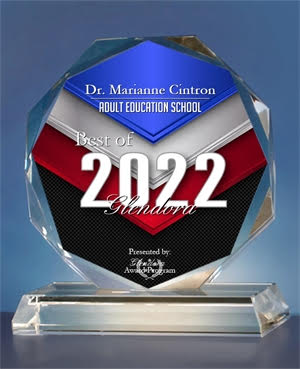 FOR IMMEDIATE RELEASE
Step By Step Dyslexia Solutions Receives 2022 Best of Glendora Award
Glendora Award Program Honors the Achievement
GLENDORA November 14, 2022 — Step By Step Dyslexia Solutions has been selected for the 2022 Best of Glendora Award in the Adult Education School category by the Glendora Award Program.
Kinder Readiness Is Also a Way to Detect Dyslexia and Begin Early Support
Introducing Snippets
Peek in and See Inside This Book to Teach Kinders to Read, Write and Listen!
These books are for non dyslexic kids. You may find your child struggles with these Kinder concepts so you may want to pay close attention and provide more 1:1 intervention. One in five kids has dyslexia. There is a genetic component and a developmental component. And your child is young enough to catch it and nip it in the bud!
How to Do a Picture Walk
How to Use the Picture Walk Reading Strategy to Build Comprehension Skills
It's a funny name, but picture walks are real! When you know the story, you can narrate the story by viewing pictures. Young kids don't need the whole story. They don't need all the details. Just the basics. I use Goldilocks and the Three Bears to show you how to do the picture walk…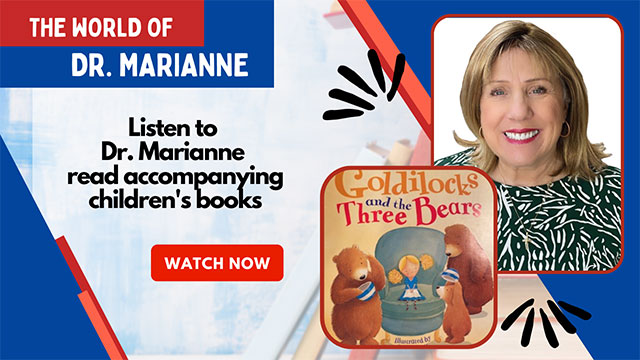 Read Aloud – Stories
These are the stories contained in the A-Z books. They are popular children's fairy tales. I'd say you can substitute out a fairy tale for a real history story if you'd like. Try to select some key pictures and create comprehension questions if you change it up. For example, to teach Indian, Pleasant Rowland selected The Star Maiden but I know there are some amazing books on Pocahontas. And you can always put in Christmas stories for your choosing.
Beginning Reading to Read, Write and Listen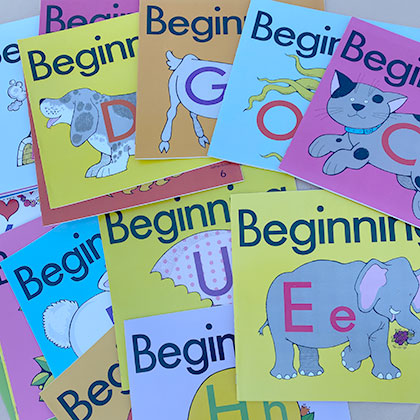 Used in the General Ed Classroom. View videos 1, 2, and 3 for FREE. See the snippets for the others. Full teaching videos are yours for the $20 paid monthly subscription. These are the same kinder books my own children used. You may recognize them too. Excellent tool to see if kids have characteristics of dyslexia. Find out early. These are amazing, following the Science of Reading. Written by Pleasant T. Rowland, Illustrated by Olivia H. H. Cole. 
For Grades 1 – 12
"The ABCs of O-G"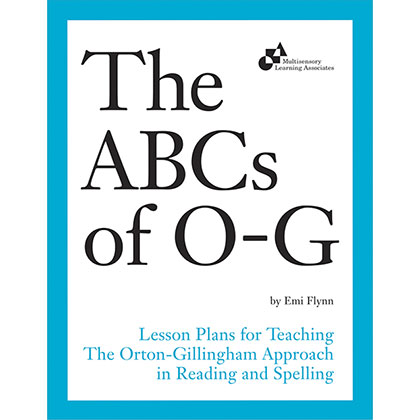 Once children learn their letter names and sounds, they are ready to begin reading! I have an amazing program I'd like to introduce you to where we use music. High School or College students with targeted spelling errors benefit from The Multisensory Learning Associates published The ABCs of O-G. Best used by people trained in Orton Gillingham. It's a teacher's guide to the Orton-Gillingham approach for reading and spelling. 
10-min Lessons:
"Literacy Leaders"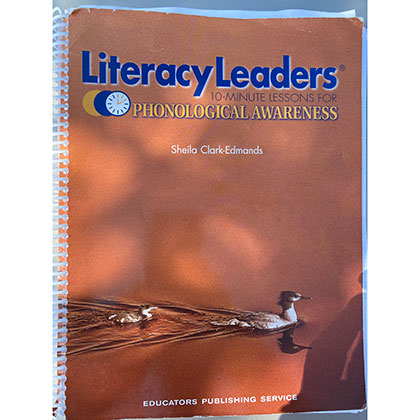 Literacy Leaders are 10-min Phonological awareness best used by people with OG training. Created by Sheila Clark-Edmands, and now purchased from EPA  – Educators Publishing Service. I love this Phonological Awareness book. I've used it with my mod-severe students to get word lists, sentences, and all kinds of support.  SPIRE has amazing Decodable readers, Sounds Sensible for Kinders and a curriculum for grades 1-12.
Unlock your Child's Genius!
I believe dyslexic children can learn to read in 6 weeks.
I developed a music app and reading program that really work.
I turn your home from a battlefield into a playground
so that your children can thrive.
FREE Download! SAVE and PRINT!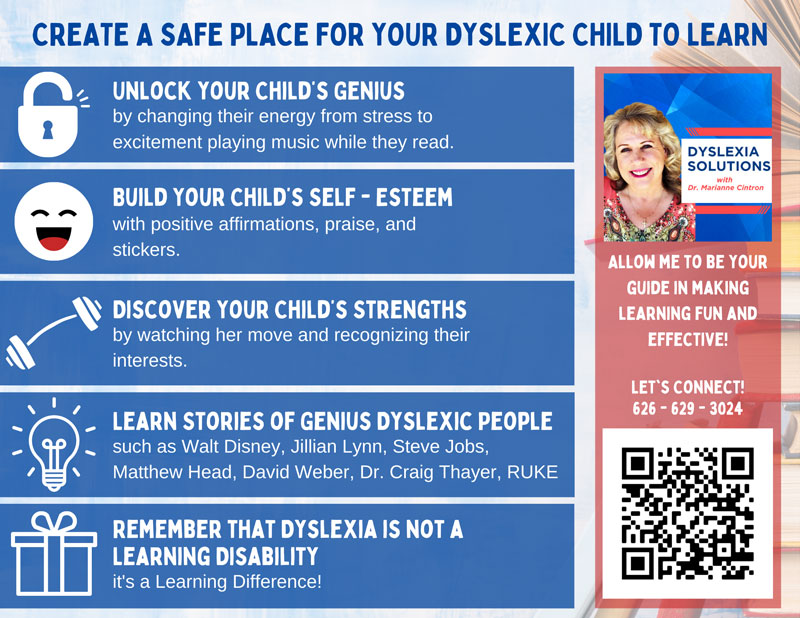 Did you know your child can be screened and you can save a lot of money with a Dyslexia Screening by Dr. Marianne Cintron?
Why get your child screened?
You can take the assessment to your school and get them to take you seriously.

You can have peace of mind if your child does or does not have dyslexia and determine next steps to provide intervention. We also tutor dyslexic children.

You can get yourself assessed if you are an adult and have the peace of mind knowing for sure after all these years. You may be able to secure a job more appropriate for you. You may also want tutoring or the opportunity to help yourself learn to read. Ask us how.
Meet Dr. Marianne Cintron and Learn Why
"EVERY CHILD HAS THE RIGHT TO READ"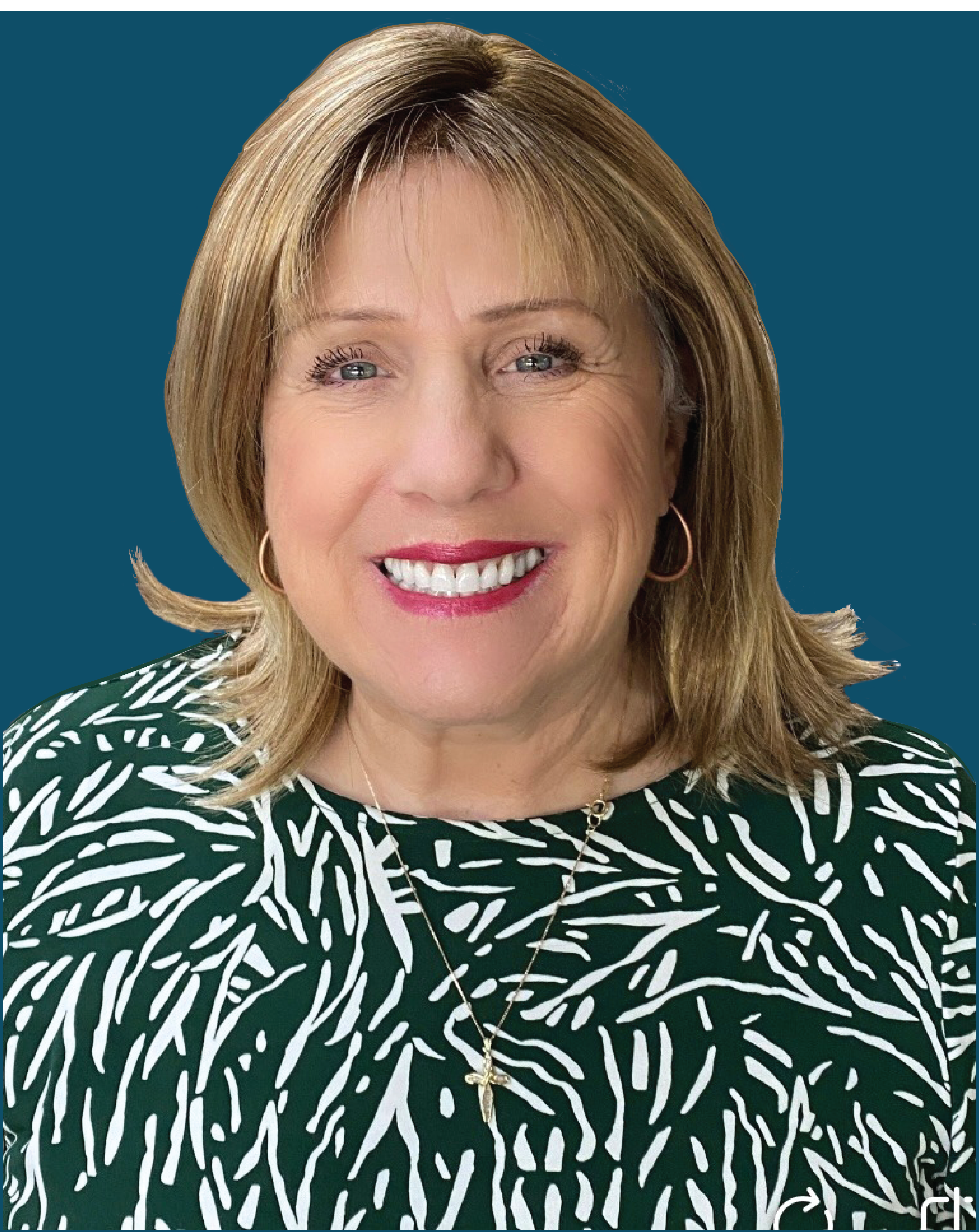 About Dr. Cintron: She holds a Doctorate of Education in Leadership and Administration, a Masters in General Education and one in Special Education, and has two California Teaching Credentials. She is a Dyslexia Specialist, President of Step By Step Dyslexia Solutions, and a National Teacher Trainer. She has over 25 years of experience in Education, ten years as a Classroom Teacher, is an Author, App Developer, Curriculum Writer, and Speaker.
Schedule a FREE Consultation