Dyslexia Treatment Programs – Reading Tricky Letters and Sounds
Trying Something New When Your Child Has A Learning Difference
When I was a young mother, I thought selling for e-bay would be lucrative as I stayed home with my kiddos. I would go to garage sales and find new items I could sell. One day, I found about 25 troll dolls, which I felt would be a great buy for someone, yet when I posted these for sale on eBay, I and no buyers. I eventually ended up donating them back to the Salvation Army.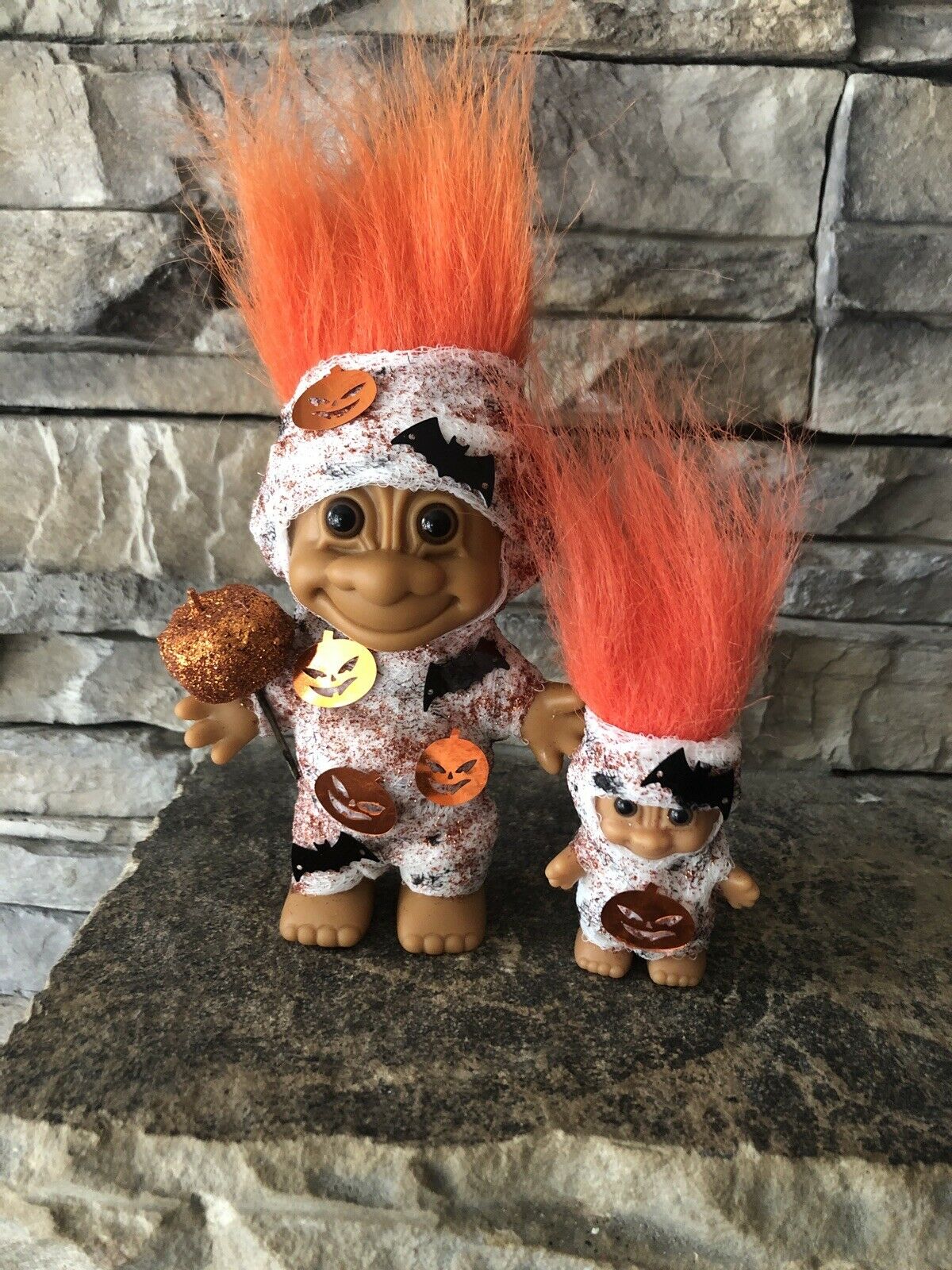 Well, that was an eBay career path that ended very quickly. Why did I have a fascination with troll dolls? Are you from the 60s or 70s when they were popular? I guess that would help to explain.
But now I have another fascination with troll dolls. Why? Because I teach reading and there is a mnemonic (aiding or designed to aid the memory) I teach where I show my students what troll dolls are. With
Halloween just two weeks away, I found the cutest troll dolls on eBay, dressed for Halloween!
As a teacher, earning yet another certification with Academy the Orton Gillingham, we have a strategy to teach the sounds of ost, old, oll, olt, ild, ind……the mnemonic is "Most Old Trolls and Colts are Wild but Kind."
Trolls! Yes! I can teach this!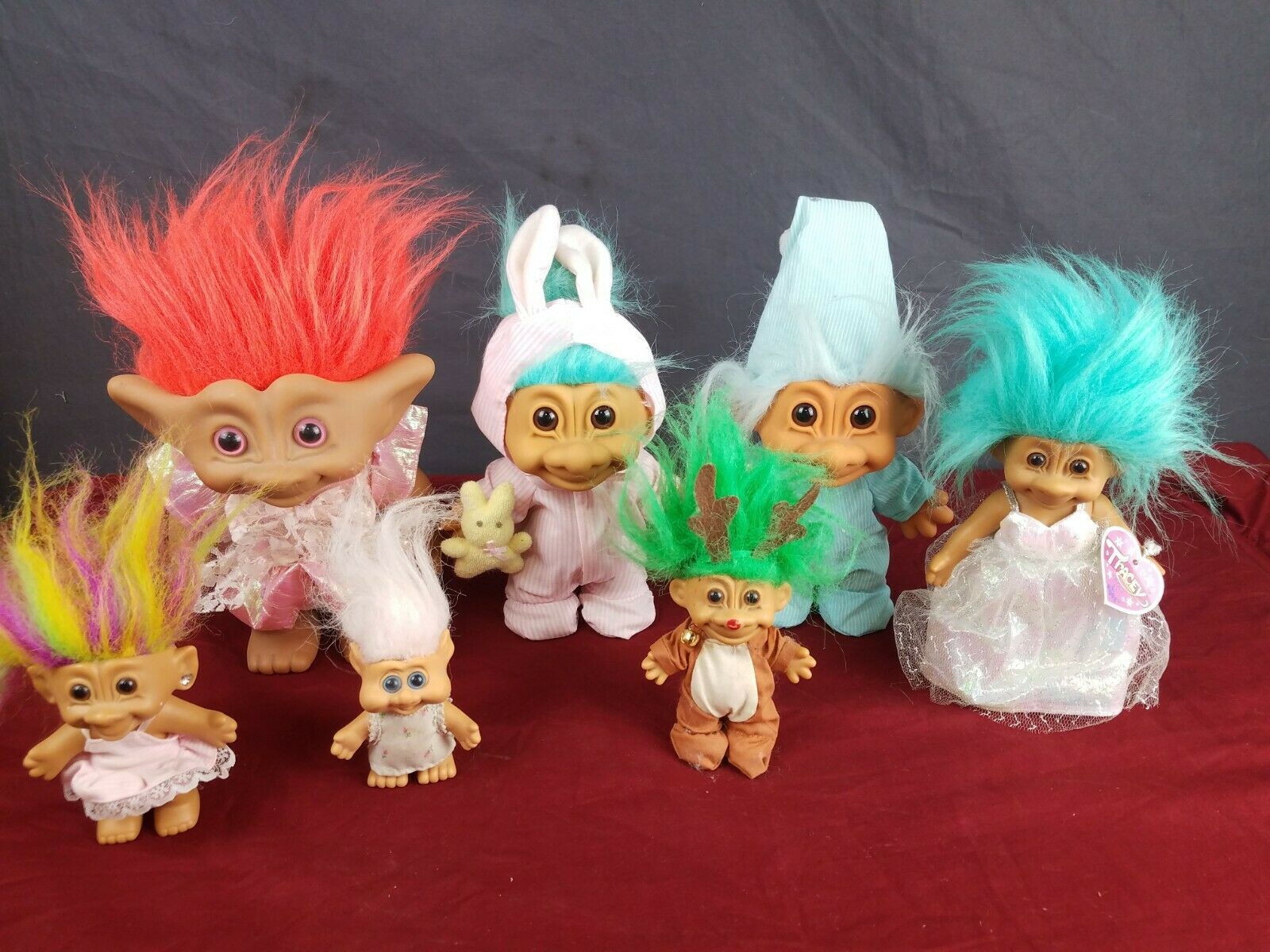 How to Teach Difficult Sounds
When you teach difficult sounds, you start using a Phonogram card accompanied by a Key Concept Picture associated with the sound. That's step one. Step two is having the student build phonemes (put sounds together) with circles; no letters until step 3.
Dyslexia Symptoms of A Third Grader
If your child is not reading at grade level by 4th grade, you have to take this seriously. Students rarely catch up. Here are dyslexia symptoms spotted in a typical dyslexic third grader:
Poor decoding skills, inability to recognize initial/final sounds of a word, over-use of context clues and guessing, inability to see patterns in words, poor vocabulary, unwillingness to read for pleasure poor comprehension, lack of phonological awareness / limited phoneme awareness, slow naming speed – lack of fluency in word recognition, must devote attention to decoding process; limited attention available for meaning-making.
If you recognize these signs in your child, reach out to Step By Step Dyslexia Solutions today. We will assess your child for dyslexia and provide intervention.
In the Spirit of Halloween
When my kids were young, we did a lot of church activities during Halloween, where costumes were fun, games were age-appropriate ( like pony rides, cool, huh?) and candy was safe (I didn't say healthy). When I was a classroom teacher, I was encouraged to go all out for kids during Halloween, and kids wore their costumes to school. Then at sometime during the day, they would go classroom to classroom so we teachers could see all these precious kiddos. It was a lot of fun!
Now with COVID, attention is being given to "what's the plan for Halloween for the kids?" More importantly, I want to ask, what is the plan for your child to learn to read? What is your plan for your child who has dyslexia?
For dyslexia treatment, we use structured literacy and MUSIC. That means music is accompanying our phonics-based multisensory reading program.  Students are making 1-3 year gains in 6 weeks (30 sessions). Let us help you.
Dr. Cintron hosts two FREE webinars monthly and now her video training are available for purchase at a reasonable price.  Click here. And you can receive the files to teach online.
We hope your child has a fun creative way to celebrate Halloween. More importantly, we hope your child does not have to hide behind a mask of pretending he is okay, and that he shares with you about needing help. Because not knowing how to read will cause low self-esteem, the child may develop dyslexia-induced ulcers, he/she generally begin acting out, and not wanting to attend school. Let's work together. Let's get your child assessed today at an affordable rate!.
To learn more about dyslexia and the support you can receive, click here: