Setting and Communicating Learning Goals with Special Education Students
I have a question for you: how many of you regularly set goals? How many of you often achieve those goals?
Well, I want to talk to you about setting unrealistic goals and why that happens to us. I'm Dr. Marianne Cintron, founder of Step By Step Dyslexia Solutions. We are a 501(c)(3) nonprofit organization. I have been an educator for twenty-one years and a classroom teacher for ten years.
I want to share a story with you that just happened this morning. One of my new goals is to cut out the sugar and white flour in my diet to get a healthier body. I joined a boot camp that was actually a reboot for a boot camp, and it wasn't until I was in the webinar, after seeing that people had already submitted their stories, that I was realizing something was different. It realized maybe I shouldn't be in this group because turns out that I missed the boot camp that I needed to be in before the reboot camp.
Reflection
What it made me think about was when I went back to school. I wanted to be a school psychologist so badly because I had a passion to work with struggling learners and my heart was being prepared for that. I joined the school psychologist program, and I was placed among teachers who had years of experience. They were bringing to the class their lesson plans and I realized it was definitely not where I needed to be because I hadn't been a teacher yet. I spoke to one of my very dear friends who is a marriage and family therapist and she convinced me that maybe I needed to pursue being a marriage and family therapist myself.
Making Education Changes
So, I transferred out of that class and went into the graduate program to be a marriage and family counselor. I loved studying about counseling. I was very careful to take courses that could switch to education if that was the route I wanted to return to. The courses I took were very interesting and it was actually in the counseling sessions where I realized I really didn't want to be a counselor for people who had really strong mental issues. I was preparing to for this, but I knew that I was on the wrong track. I went back to the education side of university and I started pursuing a teaching credential. By now, I already had four courses under my belt that were transferable from graduate psychology. I needed to do my student teaching and usually, you do your student teaching in the very beginning, but I was already at the end of the credentialing program. I actually got a contract from a district and I was going to be a third-grade teacher teaching second language learners.
I came back to school after being a parent and I was very involved in my community and my church. I had a lot of leadership skills already developed. At the new school, chomping at the bit to teach these children how to read, I started seeing these really bright students that I could carry great conversations with, but they just couldn't read or write. That's when I started developing that passion to help these children, but I didn't know it was dyslexia at the time. It might have just been that they were second language learners with low vocabulary, but twenty years later I know that they were dyslexic. I just thought it was so interesting as a new teacher.
I was enrolled in a reverse intern credential at the time and the university found a way to get me into their program. The first thing working against me was the fact that it was an intern credential, which meant that the funding was going to run out. But I didn't think it would because I brought with me a lot of enthusiasm, a lot of vision, and passion, which was recognized by the principal and a lot of the teachers. Then the principal was replaced by someone new and like many new principals, she wanted to change the district. She wanted to change her school around and move the kinders by the kinders, and the first by the first, and the third grade by the third grade, and so on. I was the person who took over the classroom.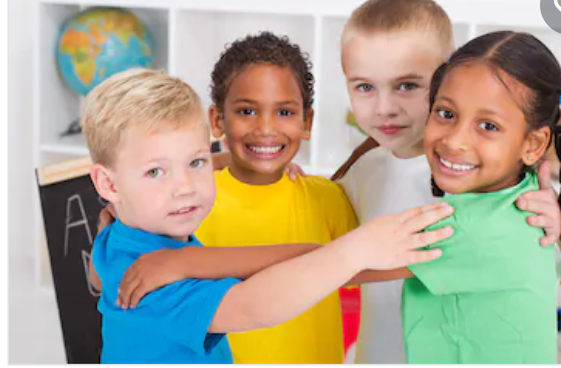 Now, imagine a situation where the union president was now a teacher at that school. She was there for a couple years and she had her set room and was prepared to be moved so that she would be with the other kinder teachers. It infuriated her and she was not on my side the whole year. I was there because I was the one selected to be in her classroom. Interesting how that worked out.
The students were wonderful. However, I felt like I had to pull together my own curriculum because I had no second language to learn a curriculum. It turns out it was buried in one of the storage rooms because of some construction. Someone had tucked it away and I didn't even know the school had a curriculum for me to teach these kids how to read until I went to an ELD training day. All of the teachers who were teaching the ELD classes attended and they were just appalled that I had not received my curriculum. With me being a new teacher, I didn't want to speak up too much and cause waves and problems. But my school didn't equip me with a reading program, so it looked like I was a tattletale when I really wasn't. I just wanted the curriculum.
M

y Reading Curriculum was Buried my First Year of Teaching
I eventually found out it was buried, so the journey of my first year of teaching was very challenging. It just made me think about that feeling you get like you're at the wrong place and at the wrong time and things aren't going in your way. But in actuality, I knew all along God was preparing me for something else down the road. It made me think of my dyslexic students who were always struggling to get ahead. They weren't even at a C- level, so they were not proficient. In fact, they were far below proficient with their reading, yet they continued to get moved ahead from first to second to third.
Setting Realistic Goals – Impossible Without Having the Right Reading Intervention
My challenge really was about giving them realistic goals especially when we were not properly teaching them to read. We wanted them to read a certain number of words by the end of the quarter. And we wanted them to be comprehending within this timeline but since they were not being taught with a curriculum, it was a challenge. We employed the Orton-Gillingham multisensory based approach and used structured literacy. They were not going to achieve these goals that we were setting for them no matter how many accommodations we gave them. We sat them by a peer that would help them, gave them less work or gave them more time. These were the kinds of accommodations that were definitely helpful, but we needed to be sure that they were given a great reading program.
So, reach out to me because I have a program for you called Step by Step Reading and I use music when I work with the students. I train teachers, parents, and college interns. Our goal is to work together to help our dyslexic population so we can close that achievement gap, stop the school-to-prison pipeline, and prepare kids for success in school and in life. I'm Dr. Marianne Cintron, founder of Step By Step Dyslexia Solutions.  Every child has a right to read. Would you please share this message? You can order my book here.